The values ​​of sustainable tourism have been Jávri hotel's own values ​​since its inception. Our company has developed its operations year by year on an increasingly sustainable basis.
The lodge itself couldn't be more authentic because Jávri has a history dating back to 1970's. Jávri was once the official winter home of Finland's former President Urho Kekkonen but since 2016  the lodge has been transformed into a boutique hotel, where modern architecture meets traditional design while incorporating ecological and sustainable values.
LOCAL, FAMILY-RUN HOTEL JÁVRI
Jávri is a hotel owned and run by a local family. You will meet Tarja and Juha during your holiday and they will make sure you will enjoy your time in Jávri. We work closely with other locally owned businesses and families.
Jávri has been awarded with  Sustainable Travel Finland label and Green Key certificate for our sustainable and responsible actions and services in Jávri.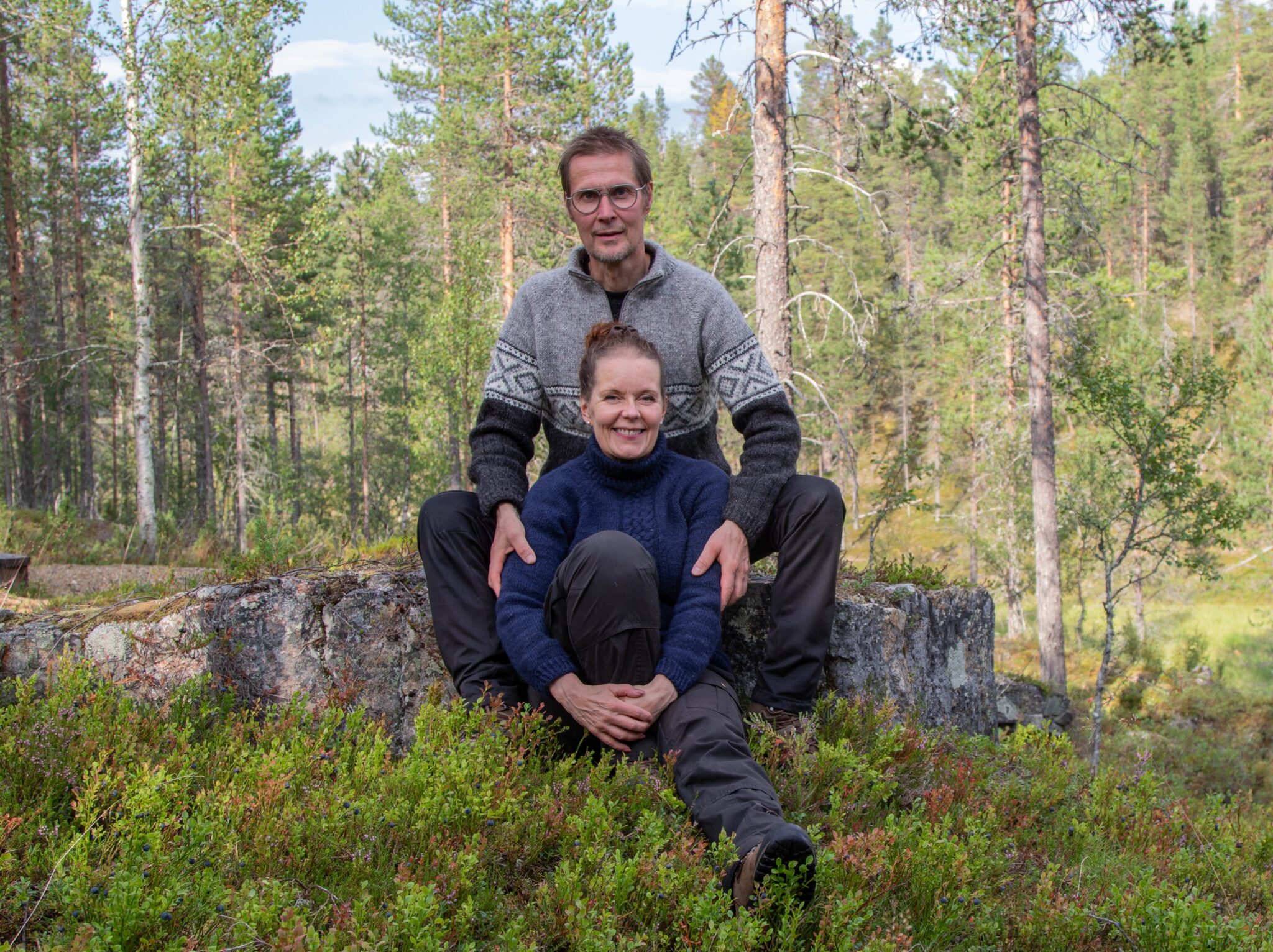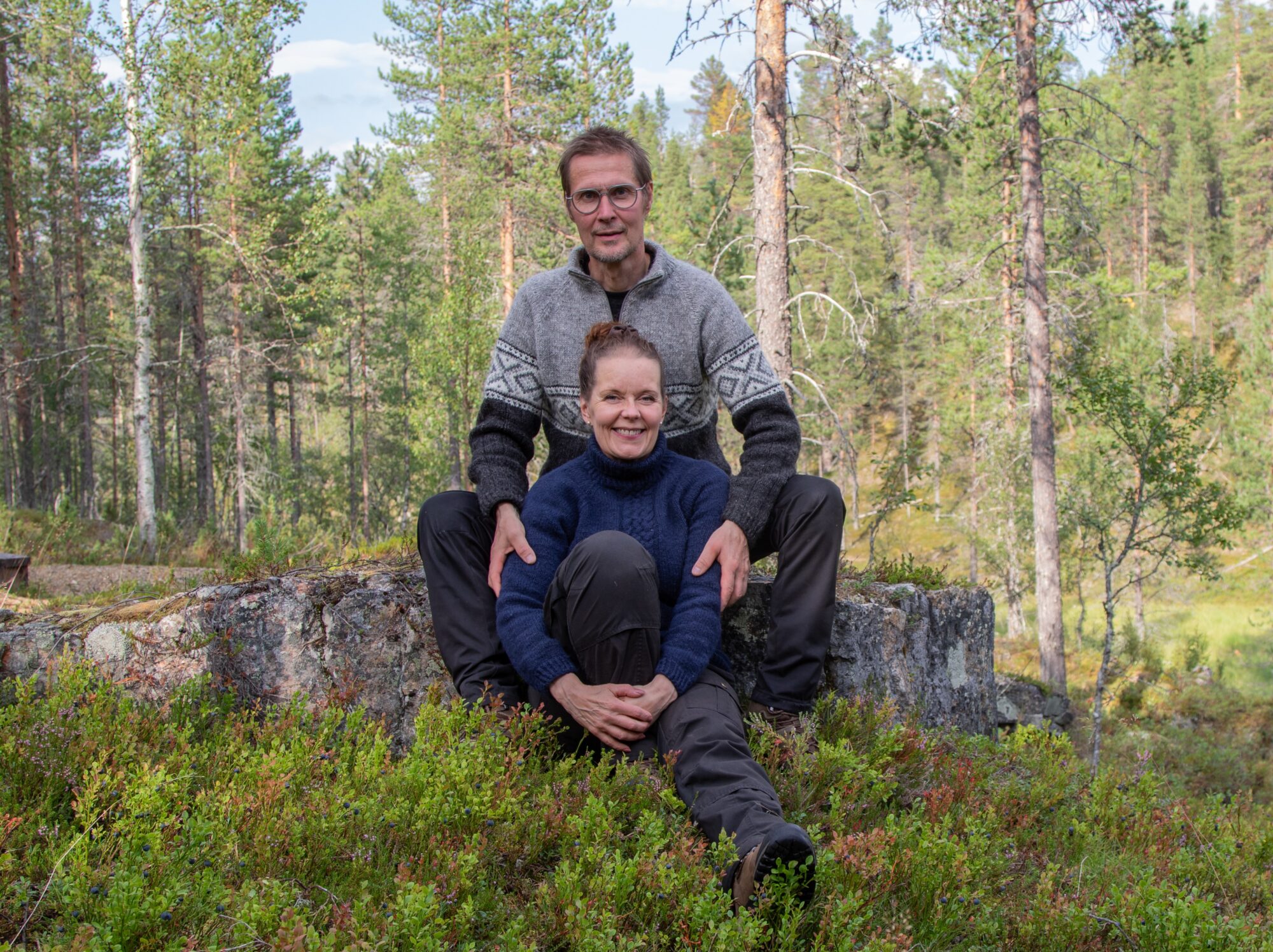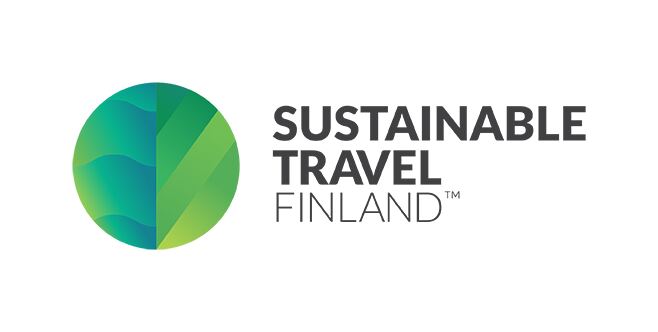 Sustainable Travel Finland
The programme is designed for tourism companies and destinations in Finland to systematically adapt sustainable practices. Companies and destinations that undergo the entire programme are recognized with the Sustainable Travel Finland label. The label is a definitive symbol of commitment towards sustainable practices and principles.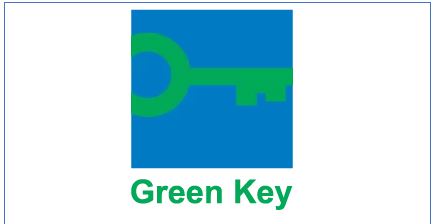 Green Key
A Green Key certified establishment has been verified to be a forerunner of sustainability. The certificate is based on the Sustainable Development Goals of the United Nations, and its requirements exceed the basic level set by laws and regulations. A certified establishment is committed to continuously increasing the positive social and economic impacts of its operations as well as minimising the environmental footprint.
REDUCING ENERGY CONSUMPTION
We have geothermal heating in Jávri. Geothermal energy is a byproduct of the Earth's natural heat. We also have a heat recovery system and total heat recovery results are approximately 75-80% efficiency. The lamps are energy-saving LED lamps. In Jávri, we don't have minibars or TVs.
WATER SAVING FAUCETS AND SHOWERS
When Jávri was renovated 2016 we already understood that saving water is a wise thing to do. All our rooms and saunas have water-saving faucets and showers. But it´s always up to you how much water you use.
RECYCLING
We recycle almost everything we can: paper,
glass, metal, cardboard, batteries, plastic and
so on. Our floor is covered with recycled pvc and 100% of the floor has zero climate impact. Old logs are never out of date. They will last hundreds of years.
SUSTAINABLE FURNITURE
A local carpenter has made the tables and shelves. All our chairs and sofas are genuinely Finnish and Swedish design. The main elements of Scandinavian design are functionality, simplicity, and craftsmanship. Nordic style designs also favor natural materials and ight, neutral colours.
SUSTAINABLE FITNESS EQUIPMENT
Our fitness equipment are made by NOHRD,
a German company that manufactures these equipment with solid wood from sustainably managed forests in the USA and Germany.
You can´t connect these fitness equipment to your mobile but you can connect to the nature around you.
CULTURE AND NATURE
Saariselkä is a small village surrounded by untouched wilderness and Urho Kekkonen National Park. In Jávri we respect the nature and our activities don´t harm the
nature or local culture. Our groups sizes are very small and we have local guides.
WE USE PURE TAP WATER
We do our best to protect our unique Arctic nature. When you are here, don't hesitate to try our local tap water. You'll be pleasantly surprised by its clarity, taste, and sustainability. We give you reusable insulated water bottles as a gift. Fill it with tap water and say NO to bottled water.
REDUCING FOOD WASTE AND USING LOCAL INGREDIENTS
In Jávri, we work with local fishermen, reindeer herders and hunters, and we pick mushrooms and berries ourselves. The cuisine is exceptionally creative with ingredients delivered by the local community. Food and beverage operations rely on seasonal and local produce.
SAFETY AND QUALITY
We make sure that we develop the quality of our services first and that we comply with all agreements, regulations and laws related to the environment, health and safety, and personnel. We also take care of the safety of our guests, our staff and the local community. 
EQUALITY IN JÁVRI
We embrace the diversity of our team and guests. We can tap into a well of amazing talent, skills, and perspectives and we are constantly learning.
ANIMAL WELFARE
We cooperate with two small husky and reindeer farms. Both of them are taking good care of their animal coworkers. We also check these farms and the welfare of their animals a few times every winter. We do not work with companies who don't take care of animal welfare.
HAPPINESS
For the 6th year in a row, Finland has been named the happiest country in the annual World Happiness Report. Jávri is your home away from home filled with happiness, safety and security.
relax
After a day outdoors, there is nothing better than returning to the warmth of Jávri.  Discover our wellness facilities and services – two authentic Finnish saunas, a swimming pool, gym and relaxing massage treatments. 
SUSTAINABILITY IN JÁVRI
Jávri has been awarded with Sustainable Travel Finland label and Green Key certificate for our sustainable and responsible actions and services in Jávri.
OUR LOCATION
Jávri Lodge is located in Saariselkä, less than 30 minutes from Ivalo Airport (IVL) and approximately 250km north of the Arctic Circle in the heart of Finnish Lapland. The Urho Kekkonen National Park, the second-largest protected natural park in Finland, is just minutes away from the property.
Where better to enjoy Arctic explorations than out in the untouched wilderness? This is your home away from home - 250km north of the Arctic Circle.